---
Friday, July 23, 2010
The cost of real living- ďlets get real Ė Iím sick of wasting my life and time


"lets get real – I'm sick of wasting my life and time!"


I was looking at a Facebook blog by a person who introduced themselves as "Amber"


This person says. . .


" So many people nowadays think that in order to be successful, they must promote themselves, exalt their acheivements, and diminish the work of others. God has little or no part in their daily lives, but they apparently are "Christians" because they are "spiritual people." Spirituality is not the same thing as having a personal relationship with the one, true God. Most people I have talked to about their faith tell me that they are Christians, but they don't believe in certain parts of the Bible. When I simply question what they believe, they get defensive and try to back up their beliefs with the relativism that our culture has impressed upon them as the biggest excuse for man's depravity. Absolute truth is not relative-it's absolute! You cannot cut and paste the Scriptures to be what you want them to be so that your own truths will line up with your life. It can be really discouraging to see so many people wearing the badge as a follower of Jesus Christ, but misrepresent Him in so many ways to the world.


SELF PROMOTION!


SELF IMAGE!


SELF MOTIVATION!


SELF MADE!


???SELFISH????


Amber is targeting "Christians" who "talk" but don't listen to God and "do"!
I agree with her opinions!


It's difficult to judge oneself, but a few years back I judged myself as too much talk and not enough do! That changed!

Now I believe to do more and then when I talk, those who have seen me do want to hear!

I like to be open and honest with others, help first and talk later. I believe that is the approach we should all try to take.


Okay, so your opinion my differ, but that's okay to! I like to hear different opinions, but I do try and understand them from a Godly perspective!


John 13:34-35 NIRV says "A new command I give you: Love one another. As I have loved you, so you must love one another. By this all men will know that you are my disciples, if you love one another."


But this must be tied into what James 1:22 to gain traction. . .


"

Do not merely listen to the word

, and so deceive yourselves. Do what it says. Anyone who listens to the word but does not do what it says is like a man who looks at his face in a mirror and, after looking at himself, goes away and immediately forgets what he looks like.

But the man who looks intently into the perfect law that gives freedom, and continues to do this, not forgetting what he has heard, but doing it—he will be blessed in what he does."


Until we understand ourselves as compared with God we are short-sighted and miss the key point. Our actions and words must align! We need to know what God considers as good behaviour and do what He suggests. This means doing things for others sacrificially, we should not be comfortable with ourselves unless we are tracking in life in the way God wants.


Running in haphazard directions while in a 100m race would not be productive right? So, why do we seem to think going through life in any direction except towards the ultimate goal of our lives is useful?


Real living means sacrifice of SELF so that God can help us "help and love others"!


That's where real life gets its vibrancy, traction and joy!


Depression tends to have us look at ourselves! Joy has us looking to others and their success. It is healthy to love God and others! Even if they don't respect it!


Let's go do this today!


Fri, July 23, 2010 | link
Thursday, July 22, 2010
Lost hope? Meaningless and mundane life everywhere?

Ecclesiastes 1 (NIV) says


"Meaningless! Meaningless!"

says the Teacher.

"Utterly meaningless!

Everything is meaningless."


What does man gain from all his labor

at which he toils under the sun?


Generations come and generations go,

but the earth remains forever.


The sun rises and the sun sets,

and hurries back to where it rises.


The wind blows to the south

and turns to the north;

round and round it goes,

ever returning on its course.


All streams flow into the sea,

yet the sea is never full.

To the place the streams come from,

there they return again.


All things are wearisome,

more than one can say.

The eye never has enough of seeing,

nor the ear its fill of hearing.


What has been will be again,

what has been done will be done again;

there is nothing new under the sun..


Wow! This is in the bible? It is depressing and impressive at the same time.


We need to know that this was written about 1000B.C. so that's about 3000 years ago (roughly). A long time back!


Notice how the words apply to today as well as they did then! They are proof nothing has changed. They are also proof a very wise man wrote these.
Right in the middle it says "All streams flow into the sea, yet the sea is never full. To the place the streams come from, there they return again."


We take this as common knowledge, but do you know this is a description of something science calls the hydrological cycle! A guy called
Marcus Vitruvius,
is supposed to have first mentioned it in 100B.C. and it took until Leonardo di Vinci around the 1500 A.D. for people to understand it.


But the bible was explaining it 1000 B.C. as you can see for yourself!
Why explain this?
Well I want you to know the guy who wrote this was a very very wise guy! He also understood depression far better than anyone on earth. If you read Ecclesiastes you will see that!
He says "I devoted myself to study and to explore by wisdom all that is done under heaven. What a heavy burden God has laid on men! I have seen all the things that are done under the sun; all of them are meaningless, a chasing after the wind."
After writing a whole book to explain what he discovered he concludes it with his advice at the end that is as applicable today as it was then…
He says
Remember your Creator
in the days of your youth,
before the days of trouble come
and the years approach when you will say,
"I find no pleasure in them"-
His final conclusion is
Now all has been heard;
here is the conclusion of the matter:
Fear God and keep his commandments,
for this is the whole duty of man.
14
For God will bring every deed into judgment,
including every hidden thing,
whether it is good or evil.
We often find we cannot get ourselves from depression to joy!
People tell us to "cheer up" but have no idea what they are asking!
The simple fact is this, if we cannot cheer up, we need to simply know God is God, keep to his guidelines, and as time progresses and we immerse ourselves in God's greatness, the depression will become less heavy and tiresome.
Knowing and loving Jesus helps hugely!
Also please understand this. . . God established doctors for a purpose!
If you have been depressed for a long time (say 6 months or more) please get some medical advice as well! Sometimes there is a chemical imbalance that is damaging our life. These doctors are put there to help us. Sometimes we need to fix the chemicals before we can address our will and decisions correctly. This is okay! God is okay with you doing this! In this situation you need to go to a doctor and ask for some help!
Once they have established something to help, strive to follow God's guidelines and your life is sure to improve.
Stay well and may God bless you!


Thu, July 22, 2010 | link
Wednesday, July 21, 2010
How long are our lives really?
Proverbs 10:27 (NIV)
The fear of the LORD adds length to life,
but the years of the wicked are cut short.
Sounds like a general truth doesn't it? We know that bad behaviours and habits cut down on a person's lifespan and that good ones add to it.
In the grand scheme of the universe we are not around for very long if we have to believe the scientists, since (at the moment) they say the universe is 13.75 billion years and on average we live 67.2 years [2010 estimates]. The person who lived the longest (confirmed by science) is 122years!
Let's put that into perspective. . .our longest living person lived 0.0000000000088727 of the time in the universe.
It is rather an incomprehensible number so let us try and look at it using these facts:
- The average height of one level in a multiple level building is ten feet tall.
- A piece of paper is about 0.0001 meters or 0.00394 inches thick!
Let us say the longest life of 122years on this earth is the same as the thickness of a piece of paper, this would make the universe age equivalent to a 44405737 story building using this analogy! i.e. a building about a third of the average distance from the Earth to the moon!
It appears as if we don't have much time to live on earth when we compare ourselves to the known dimensions of time. So we have very little time to do much!
Don't you think we should use that time wisely rather than waste it doing nothing of value? Then, we need to know what we do is worthwhile don't we?
If God is who he says he is and Jesus is God's way of telling us in human terms what is of worth, shouldn't we pay attention to his words?
We could get down on ourselves when we realize how insignificant we are. The bible asks the question,
"What is a human being that you think about him?
What is the son of man that you take care of him?
You made him a little lower than the angels.
You placed on him a crown of glory and honor."
God thinks we are important! That means we are! Then God says we will live forever after we die! That means that while our life on earth might be insignificant compared to the age of the universe, the age of the universe is insignificant when compared to our eternal life.
Forever is a long time.
Let's not screw that up! Let's pay attention to what Jesus advised us.
It makes sense to do so doesn't it?
Wed, July 21, 2010 | link
Tuesday, July 20, 2010
Crazy Christians! Who wants to love everyone anyhow?
WHAT DOES OUR WORLD NEED THE MOST?
by Zsuzsy Bee


This article at http://hubpages.com/hub/WHAT-DOES-OUR-WORLD-NEED-THE-MOST_ says the following:


"When I turn on the news channel it seems that our world is at the edge of self destruction. Seriously what do you see on the world wide news report daily ?


One war monger over here or another one over there, trying to ram his opinion down everyone elses throat.... Oh! I see you don't agree with me - bang your dead....A plane crash - No survivors...a bomb - Boom...382 dead ... What do you see on the local news channel noon and night??? One lazy good for nothing crook over there or another useless violent felon over here coveting an honest family mans hard-earned cash."


She goes on to suggest the following solution. . .


"The recipe to accomplish all this is as follows:


1 cup of TOLERANCE to other peoples differences

1 cup of contagious JOY in all there is around us

2 cups of WELL BEING that comes from watching the happiness of our neighbors

1 cup of learning to GIVE and Give some more

1 1/2 cups of MORALITY

1 ounce of BLISS

1 generous pinch of INDULGANCE with other peoples idiosyncrasies

1 teaspoon of SELF-PRIDE and CONTENTMENT

Learn from yesteryear's MISTAKES, remove TROUBLE from today's doorstep, and replenish CONFIDENCE in tomorrow.


1 enormous cup of each LOVE, HOPE and PATIENCE

sprinkle to taste with contagious HUMOR, and LAUGHTER

Gently mix with care, heat just enough to make it cozy and consume daily, morning noon and night...


Last but not least, it's encouraged to vaccinate each and everyone off us against lethal attacks of the jealousy disease (remember carriers of this ailment are the dissatisfied)"


I want to look at this critically and comment on it from a Christian perspective.

1 cup of

TOLERANCE

to other peoples differences
It says in Exodus 23:9
NIRV "Do not beat an outsider down. You yourselves

know how it feels to be outsiders

. Remember, you were outsiders in Egypt.

1 cup of contagious

JOY

in all there is around us

2 cups of

WELL BEING

that comes

from watching the happiness of our neighbors
Jesus says in John 15:10-12 (NIV)

If you obey my commands, you will remain in my love, just as I have obeyed my Father's commands and remain in his love. 11I have told you this so that

my joy may be in you

and that

your joy may be complete.

My command is this:

Love each other as I have loved you.
1cup of learning to

GIVE and Give some more

Paul a guy who knew Jesus' heart says in Romans 12: 3-8 (NIV)
Do not think of yourself more highly than you ought, but rather think of yourself with sober judgment, in accordance with the measure of faith God has given you. Just as each of us has one body with many members, and these members do not all have the same function, so in Christ we who are many form one body, and each member belongs to all the others. We have different gifts, according to the grace given us. If a man's gift is prophesying, let him use it in proportion to his faith. If it is serving, let him serve; if it is teaching, let him teach; if it is encouraging, let him encourage;

if it is contributing to the needs of others, let him give generously;

if it is leadership, let him govern diligently; if it is showing mercy, let him do it cheerfully.

1 1/2 cups of MORALITY

1 ounce of BLISS
Tue, July 20, 2010 | link
Monday, July 19, 2010
Why do Christians think it necessary to speak to those who donít know Jesus?
Have you been bugged by overly enthusiastic Christians who pump religious words at you and don't help you at all?

I have!


These smiling overly friendly people seem to creep out of holes in life to bug us with their stories of ancient dusty truths that can be quite inapplicable to the actual context of the moment right?


I have a father-in-law that hates this type of approach. He coined a word for it, he called it "mish-ing" and defines it as "spouting forth a mush of missionary stuff". This is the type of person who's life is supposed to be Christ like, but who cannot wait to tell some unfortunate soul some new truth or "scripture", whether they want to hear it or not!


It makes me think of the Mission trip to Mexico I went on last year. . .
the weather was hot and we were walking around in the slums building new houses, painting the moulting walls of peoples homes, fixing roofs, carrying water, and helping in any way we could. We also provided a time of play and fun for the youngsters in the community. When people asked, we would explain that we were part of a Christian group, but most of the time we just helped them!


This was the same area where people had been killed by drug wars a few weeks earlier.
We went in and painted a basketball court that was full of gang tags, cleaning it up. Gang members watched and did nothing because they respected what we were doing for the families! When we finally spoke a little about Jesus the people came to hear. They wanted to hear! They understood it was hard for us to do what we had done. It took courage, energy we didn't have and plenty of practical love.

We watched as another group in suits and ties drove around with loudspeakers on their cars spouting their religion into the neighbourhood from the safety of the air conditioned interiors of their cars!


They were "Mish-ing", we were doing "missionary" work.


This world needs less people who "Mish", and more who do missionary work don't you think?


I pray I will be sensitive to people as I talk about Jesus. I want to meet their needs as much or more than I want to have them accept spiritual help.


We need to care for whole people, not just for their spirits!


If you think differently just read Jesus' sermon on the mount!


Mon, July 19, 2010 | link
Sunday, July 18, 2010
Why even do mission work in this world?
Christians are radical in that we believe
after death
everyone whether Christian or not come into a
heavenly courtroom to explain why we lived the way we did!


In the bible John 12:30-33 quotes Jesus saying, "This voice was for your benefit, not mine. Now it is time for the world to be judged. Now the prince of this world will be thrown out. But I am going to be lifted up from the earth. When I am, I will bring all people to myself."


We believe Jesus came in human form

Philippians 2:5-7 (NIRV)
You should think in the same way Christ Jesus does.
In his very nature he was God.
But he did not think that being equal with God was something he should hold on to.
Instead, he made himself nothing.
He took on the very nature of a servant.
He was made in human form.


On a religious level Jesus said, "All authority in heaven and on earth has been given to me. So you must go and make disciples of all nations. Baptize them in the name of the Father and of the Son and of the Holy Spirit. Teach them to obey everything I have commanded you. And you can be sure that I am always with you, to the very end." Matthew 28:16-20 (NIRV)


This is important, but equally so is:
Proverbs 29:7 The righteous care about justice for the poor, but the wicked have no such concern.


If we care for the poor, the unloved of the world, those who have a tough existence where each day is spent fighting for survival, we would disadvantage ourselves to do something about it.


Take this world, if we brought everyone up to the standard of living that is in the "1st world" countries, the resources of our world would only last a few decades.


In other words those of us in "1st world" countries need to get out into the world and do something to help those less fortunate than ourselves AND we need to simplify our lives.


So, if we cannot go on a mission trip, we can look into simplifying our life and resource consumption. That way, we are doing an unseen mission! Loving those around us and following Jesus example! Then our judgment will perhaps reflect something of worth!


That's our challenge for today!


Sun, July 18, 2010 | link
---
If you want to see a short blog describing a perspective on what I believe click here
Rift in Evil

By Ken X Briggs

Published:

September, 2010

Format:

Perfect Bound Softcover

(B/W)

Pages:

208

ISBN: 9781450250894

Available from Barnes and Noble, Amazon, iUniverse.
Credit cards are acceptable on sites having Ken's books:



Ken's book covers are displayed below. . .

This suspense thriller centers on Kiara, a beautiful young woman pursued by a murderous group of people, who relentlessly and ruthlessly hunt her and her sisters. Kiara has no idea why she is being targeted! When Kiara and her family turn to the law for help, this fails. Her pursuers' powers reach deeply into the political and law enforcement world. Family support for her dwindles when they too have to flee her pursuers. Can Kiara escape the clutches of both the law and dishonest big business? With the media broadcasting that Kiara and friends are dangerous and subversive, can Kiara clear her name and bring her pursuers to justice?

To purchase Kiara's Pursuer ebook @ $1.99

kindle version click here,

To contact the author contact Author@KenXBriggs.com

The town of Zinaville is dropped into a spiral of evil causing a young man and a beautiful but abused woman to launch into an investigation that unveils an evil conspiracy.

A horrific mining accident results in Joshua Robyn's father being killed. Joshua struggles both with himself and his townsfolk as he tries to make sense of an incomprehensible situation. Is it an accident or a murder? Why is there a seeming link to evil? Why is his work environment suddenly threatening? What is the conspiracy about and what are they trying to do? As action moves dramatically from exotic African grasslands to the heart of North America's cities, the plot unfolds and the pace quickens. Will there be time? Why is a beautiful abused young woman in the center of this plot?

Evil tendrils tighten on their lives and the interplay between the visible and invisible world shows opposing forces at work.

Will there be a rift in evil?

Will they be able to stop the evil in time?

Published:

September, 2010

Format:

Perfect Bound Softcover

(B/W)

Pages:

208

ISBN: 9781450250894

Available from Barnes and Noble, Amazon, iUniverse. Chapters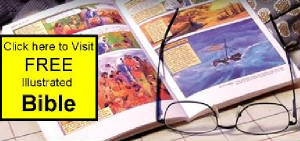 May you be blessed today!