---
Thursday, April 17, 2014
Terminal optimism, the Christian condition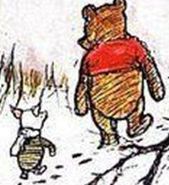 "What day is it?"


It's today," squeaked Piglet.


My favorite day," said Pooh."


~ A.A. Milne


I often feel like Pooh as I consider the day. Each day has a beauty that belongs to it alone. Our lives are filled with activities if we are fortunate to have them. We make decisions and tread new paths. New opportunities reveal themselves as each decision is made and it's path walked.


Around each corner of life is a new opportunity. Sometimes we make less wise decisions than others, and we can meander a little in areas that we would like to avoid, but every day is an opportunity to draw closer to God in a new way, to help our fellow man with carefully dealt out timely assistance, and to grow in love with our creator who walks with us and in us every second of every day.


We are so fortunate. With God within and the world as a place to test our relationship, we can build ourselves from strength to strength as time progresses.


Not only that, but we have the joy of God leading us towards eternity, where we know we will be with God in a more direct way, forever.


John explains that we enter eternity with Jesus now. "Very truly I tell you, whoever hears my word and believes him who sent me has eternal life and will not be judged but has crossed over from death to life." John 5


In Mark 10 we are told Jesus has gone to prepare a place for us. This is a wonderful place to go to. We however, need to accept both Jesus and eternity now, if we are to fully live in the moment and enjoy the gifts life gives. Often the very choices we make changes a potential hellfire situation into a glowing grace opportunity.


Attitudes are critical to success. How is my attitude today? Are we pumped to start a new day, keen to make the most of opportunities in challenges? We need to be in order to full succeed.


Think about that today!
Thu, April 17, 2014 | link
Wednesday, April 16, 2014
People like grass, faith like flowers?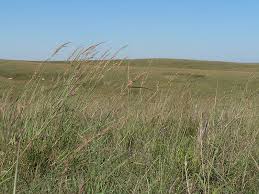 "All people are like grass,
and all their faithfulness is like the flowers of the field.
7 The grass withers and the flowers fall,
because the breath of the Lord blows on them.
Surely the people are grass.
8 The grass withers and the flowers fall,
but the word of our God endures forever." Isaiah 40


I grew up in the grasslands of the Highveld of Africa
and can remember hunting small creatures in and out of tall grass. Being boys that liked to prank each other we would go out along paths through the tall grass (some of it reached our waist level and some was even higher) and we would take a clump of grass from the left and right of the path and tie it together to make a loop that could trip up someone, then we would go back along the grass and wind up some other kids until they ran after us so we could lead them into the grass trap and trip them up.


Boys at play!


The grass would be green in the summer months but in winter it would dry
out and become brittle, breaking rather than bending.


In the summer month it would be with joy we would encounter clumps of flowers stringing their way up grassy stems and giving colour to a rather bland beige coloured environment.


The grasslands were a playground that entertained me most days
from the moment I could escape homework and the house for the freedom of the open sky and fields of grass.


Joy!


These are some of the memories I bring with me when I read the verse from Isaiah


All people are like grass,

and all their faithfulness is like the flowers of the field.

The grass withers and the flowers fall,

because the breath of the Lord blows on them.

Surely the people are grass.

The grass withers and the flowers fall,

but the word of our God endures forever
."


In saying all people are like grass I see the grass extending to the horizon
and think how huge the words all people are. It refers to everyone, all of us, but we are not uniquely alone. No, we are part of mankind, part of all others that have lived and are living today, an immense crowd of those that live.


The joy I felt in seeing flowers in the grasslands gives me an understanding of the joy God has in seeing our faith.
It is special, worth stopping and considering. It changes blandness into a beauty. Isn't it wonderful to think of our faith in that way?


Yet we do not live forever. God has set the time of our lives and after a while we wither and die, taking our faith with us.


Yet God is there as watches as the generations come and go. I used to watch the grass go from season to season, dying and regenerating.


Then there is a difference between ourselves and grass. We leave this earth to join God.


It's as if the grass suddenly changes and becomes human. That's the miracle of what Jesus did by dying for us and getting us eternal life.


We only transition of dying. We go from this life to the next.


Amazing to consider isn't it. It's a privilege. It's incredible!


It's available to everyone who acknowledges Jesus as God and live their lives for Him.


Let's do that today!


It's far better for grass to go to heaven than to end up in a bushfire!
Wed, April 16, 2014 | link
Tuesday, April 15, 2014
Anticipation…will it happen?
Anticipation…will it happen?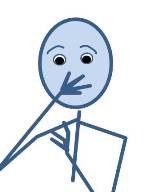 "Anticipating pain was like enduring it twice. Why not anticipate pleasure instead?" ~ Robin Hobb, Renegade's Magic


It's the time of the year when
anticipation
in the Christian world is increasing continually?


Easter is coming and for many of this is Yay!


Yet, let's remember at this time many years ago Jesus was in trepidation approaching a horrible torturous death.


Not all of us can anticipate good things happening to us. A dear friend of mine was going to hear how the medical community was going to address Cancer he has. Another has a cataract he has been told is inoperable. A lady I know has a tumour on her kidney which (once she gets a specialist appointment) may turn our cancerous.


How did Jesus deal with this anticipation?


We see only one occurrence where he gets angry and overturns tables and chases people around. That was because people were abusing God's house. Other than that we see him intensify his efforts to heal others, explain truth and communicate God great plan for mankind.


Love filled his days and love took him to his death with courage and strength that was superhuman.


Let us remember today to motivate our day with the love of others. It colours our anticipation and makes a difficult day easier to deal with.


Have a great blessed day!


Is anyone among you in trouble? Let them pray. Is anyone happy? Let them sing songs of praise
. James 5
Tue, April 15, 2014 | link
---
If you want to see a short blog describing a perspective on what I believe click here
Rift in Evil

By Ken X Briggs

Published:

September, 2010

Format:

Perfect Bound Softcover

(B/W)

Pages:

208

ISBN: 9781450250894

Available from Barnes and Noble, Amazon, iUniverse.
Credit cards are acceptable on sites having Ken's books:



Ken's book covers are displayed below. . .

This suspense thriller centers on Kiara, a beautiful young woman pursued by a murderous group of people, who relentlessly and ruthlessly hunt her and her sisters. Kiara has no idea why she is being targeted! When Kiara and her family turn to the law for help, this fails. Her pursuers' powers reach deeply into the political and law enforcement world. Family support for her dwindles when they too have to flee her pursuers. Can Kiara escape the clutches of both the law and dishonest big business? With the media broadcasting that Kiara and friends are dangerous and subversive, can Kiara clear her name and bring her pursuers to justice?

To purchase Kiara's Pursuer ebook @ $1.99

kindle version click here,

To contact the author contact Author@KenXBriggs.com

The town of Zinaville is dropped into a spiral of evil causing a young man and a beautiful but abused woman to launch into an investigation that unveils an evil conspiracy.

A horrific mining accident results in Joshua Robyn's father being killed. Joshua struggles both with himself and his townsfolk as he tries to make sense of an incomprehensible situation. Is it an accident or a murder? Why is there a seeming link to evil? Why is his work environment suddenly threatening? What is the conspiracy about and what are they trying to do? As action moves dramatically from exotic African grasslands to the heart of North America's cities, the plot unfolds and the pace quickens. Will there be time? Why is a beautiful abused young woman in the center of this plot?

Evil tendrils tighten on their lives and the interplay between the visible and invisible world shows opposing forces at work.

Will there be a rift in evil?

Will they be able to stop the evil in time?

Published:

September, 2010

Format:

Perfect Bound Softcover

(B/W)

Pages:

208

ISBN: 9781450250894

Available from Barnes and Noble, Amazon, iUniverse. Chapters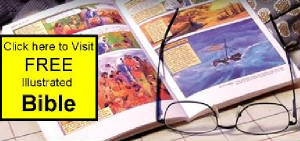 May you be blessed today!