---
Friday, November 18, 2011
Others call it creepy, christians call it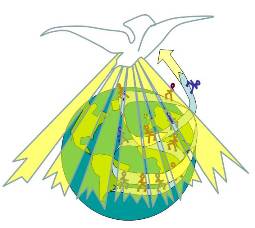 You know the type! Those who seem to have a peaceful calm in the most trying conditions, those who love to do things for others even when it seems as if they will be the worse for it, those who never seem to take offence even when others are screaming profanity, those who love to be in the thick of the action of life, helping others at every turn, while others cower away in loneliness.


Those types!
They are everywhere and seem to have an invisible connection between them that flourishes and survives in the most alienating of conditions.

Those are Christians that are spirit led, filled with the power from on high, left to do as designed by the creator of the universe and guided by his Spirit.


Time of difficulty seems to increase their joy, times of doubt seem to evaporate as they work to listen and be led by God himself.


These are people that cannot be denied. They live fully, and like a healing cancer, grow, multiply and instead of destroy, they create, mend and build the fabric of life.


How do they do it?

It is perhaps best explained by a prayer Jesus prayed;


I pray also for those who will believe in me because of their message. Father, I pray that all of them will be one, just as you are in me and I am in you. I want them also to be in us. Then the world will believe that you have sent me.


"I have given them the glory you gave me. I did this so they would be one, just as we are one. I will be in them, just as you are in me. I want them to be brought together perfectly as one. This will let the world know that you sent me. It will also show the world that you have loved those you gave me, just as you have loved me. (John 17:20-23 NIRV)


People can consider this creepy!

This is that aspect where Christians are a bit like a single minded entity although with each having their own free will and doing exactly as they choose.

Jesus has sent his Holy Spirit who lives within us. How much we each listen to the Spirits guidance is individually determined, but as we do, we link into the creators overall plan for all life.

We link ourselves into the God of the universe and we can then detect what the universe will want of us and how to respond.


Jesus makes all things perfect!

We need to know he was sent from the Father to give us grace and enable us to do incredible things.


So today I want to live my life fully, with trepidation, knowing God is leading my words and deeds and that I am part of the universal creators plan!
What about you?
Fri, November 18, 2011 | link
Thursday, November 17, 2011
When the unexpected happens!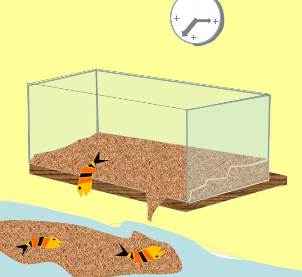 It happened to me today!

I have over a thousand dollars of freshwater fish in an aquarium in our home.

Last night I guess one of my larger clown loaches must have flung a stone across the tank hitting the glass and shattering it.
Gallons of water exploded into the home, glass went everywhere and before anything could be done, the fish were all dead and aquarium water drenched everything leaving even the air filled with a pungent smell.

I lost my fish friends. Not one at a time as is normal but all at once!

What a shock! What a minor disaster!


For those who don't have an affinity for fish and have never had the joy of keeping them watching them grow, interact, have babies and colonize the austere tank with their lives, perhaps you will not be able to understand this pain I feel.

For those of you who, like me, were planning on having acquatic friends for the rest of our lives (by the way clown loaches live to fifty years old, mine were already each about five years old) this is a difficult thing to experience.


We all have these disasters of one or the other type!



Things that erupt into our lives, impacting emotions and thoughts. Things that threaten to change our days into something we would rather not experience.


How do we deal with it?

Each of us is different! Some like me go quiet and need alone time to absorb the events, others cry and need the comfort of others, still others have to do things to allow them to take their minds off things.


Hopefully we all turn to God and his words in times of loss. I am remembering the words of psalm 46 today. . .


God is our refuge and strength,

an ever-present help in trouble.

Therefore we will not fear, though the earth give way

and the mountains fall into the heart of the sea,

though its waters roar and foam

and the mountains quake with their surging.[c]

There is a river whose streams make glad the city of God

the holy place where the Most High dwells.

God is within her, she will not fall;

God will help her at break of day.

Nations are in uproar, kingdoms fall;

he lifts his voice, the earth melts.

The LORD Almighty is with us;

the God of Jacob is our fortress.


When everything around us goes into uproar and turmoil it is good to remember that God is our stability and is above the noise and tumult of life. He is the one who loves us when it feels as if life itself does not. He is the one who will take us into his arms and shield us from the evil one when we are exposed, sensitive and tender.


Let's trust our loving God today! After all who else is totally dependable?
Thu, November 17, 2011 | link
Wednesday, November 16, 2011
True friendship hurt's sometimes, doesn't it?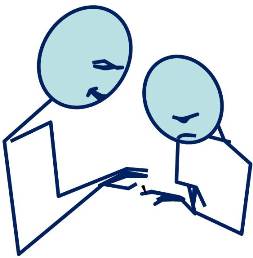 People who we deeply love are the people we empower to deeply hurt us. This is one fact of true love that is difficult to deal with isn't it?
Yet, properly handled that love will withstand the earthquakes and remain erect, tall, a monument to the friendship.


I have a good friend who is important to me, and a little while ago he asked for my opinion of a situation in his company, of which he is the owner. I love the man but this was difficult for me because things were not going well and being an expert on the situation, I could see there were many things he needed to know.


This was a challenge to our friendship because I could have taken the easy way out and ignored providing this hurtful truth. The depth of our friendship meant however that I didn't take this cheap way out. Instead, I put our friendship on the line and told him some home truths in as soft a way as I could. He is an amazing man but it took him a while to get back to me. It was a lot to process and deal with. Yet, to respect him I could do nothing other than what I did. Our friendship has weathered this storm!


We all get faced with decisions like this. Sometimes the situation is less honourable. Sometimes we are just hurtful when we don't need to be. In times like these it is very important to ask ourselves the question "Is this worth losing a friend over?"


As a Christian I want to be true, but I also want to be compassionate and forgiving. This sometimes means overlooking someone's sin to connect with them in love.


We are not expected to clean up others sins, or even to point them all out to the person. God's Holy Spirit should be doing that work! We need to be sensitive to when God wants us to speak out and when we would be doing so in a legalistic and perhaps less compassionate way.


I work with young people in a youth ministry. I love God dearly and often young people misuse Jesus name or God's name. This hurts me each time they do it. It takes prayer and consideration before I address this with any of them. Then I simply point out that using God's name that way is speaking unkindly of my dad. Generally I start by asking if people spoke unkindly of their dad, how would they feel. Normally they get what I am trying to say! I always wait for the moment God chooses! I have learned that to be successful in addressing another's failures in love requires God's timing to be successful.


When we allow God to unveil his plan for us and others it is wonderful and complete. The hurt of understanding our inadequacies in the now recedes into the joy of God's then!


This makes me think of Paul's words about the loving relationship between God and us. How God allows us and the creation to fail until we achieve the wonderful redemption he has planned for us. Paul says. . .


What we are suffering now is nothing compared with the glory that will be shown in us.
Everything God created looks forward to the time when his children will appear in their full and final glory. The created world was bound to fail. But that was not the result of its own choice. It was planned that way by the One who made it. God planned

to set the created world free. He didn't want it to rot away completely. Instead, he wanted it to have the same glorious freedom that his children have.


We know that all that God created has been groaning. It is in pain as if it were giving birth to a child. The created world continues to groan even now. And that's not all. We have the Holy Spirit as the promise of future blessing. But we also groan inside ourselves as we look forward to the time when God will adopt us as full members of his family. Then he will give us everything he has for us. He will raise our bodies and give glory to them.


God has got some tough times and things for us right now! They are hard to accept and harder to act upon. However, if like my friend we accept these words as God's tough love gift provided to help us prosper, then we can move forward to what God calls "glory".


Today I want to move towards glory, even if I have to hear hard things. What about you?


Wed, November 16, 2011 | link
Tuesday, November 15, 2011
Blastocyst! No! it's not a swear word!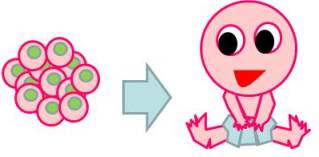 Incredible things always interest me!





I have been finding out a little about where those embryonic stem cells come from and as I did I found a most amazing part of the human development.


When fertilization of an egg occurs as a guy and girl have sex, a single cell forms that is called a zygote. Then over the next four days it divides, duplicating itself many times until a small sphere of cells form. Rather the shape of a spherical bunch of grapes or a sphere of bubbles where each bubble is a cell.


Then as about sixteen cells are formed an amazing thing happens, instead of duplicating themselves, ONLY the outer layer of cells start to produce a new kind of cell.

Why? We still don't quite know. God does know of course, but we have to still find out.




This finely tuned biological mechanism covers the original cells with a layer of new cells. To differentiate these from the original bunch, scientists call these outer ones the trophoblast and rename the inner ones the embryoblast.


Later these inner cells, the embryoblast start to produce many different types of cells and this becomes the baby embryo, the outer trophoblast develops to form the placenta.


Amazing isn't it?


Ecclesiastes 11:5 says
As you do not know the path of the wind, or how the body is formed in a mother's womb, so you cannot understand the work of God, the Maker of all things.


This was very true in the days those words were written, and yet today, we still have to say we don't yet have the understanding of how we are formed in our mothers womb. It is amazing complex and finely tuned.


The fact that these tiny cells seem to know what they are doing is amazing!
The bible says God is the maker of all things. Yes, he uses natural processes, but the more we get to know these processes the more amazing they become. People try to make out scientists know everything but they don't! Like us, they can only marvel at how amazing so much of this is.


Do you know they estimate we have fifty to sixty trillion cells in our body. Each of them uniquely made starting from this one little cell that becomes an embryoblast!


They say about perhaps sixty billion cells die and are replaced daily.
The estimate is there is only about 7 billion people on earth in 2011, so we have a factor of 8 to 9 times more cells in our body dying today than we have people alive on the whole earth today! These cells die each day and are replaced! Yes! Inside you and me! Today!!!


Each of these cells are replaced by functioning replicas that know what to do and how to do it.
Is that not amazing? Is God the creator of all things not amazing?


I think so!

Today as I walk around this wonderful world interacting with people I think I will be continually amazed at the wonder and beauty he has put into place. I hope you will be amazed as well! Have a great day!
Tue, November 15, 2011 | link
Monday, November 14, 2011
Prophetic words…..about 500 years before they came true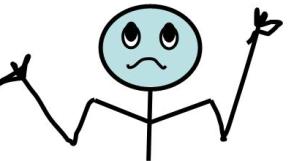 "And though I have the gift of prophecy, and understand all mysteries and all knowledge, and though I have all faith, so that I could remove mountains, but have not love, I am nothing
- Bible Corintians 13
We love to hear stories of these exceptional men and women who can see the future.
It sounds so fantastic, but we rarely think of the pressures and strains it puts on the people who get these "gifts".


When I was much younger and had became a young Christian, God saw fit to show me events prior to their happening at random intervals. Not big nationwide things, just the simple things that impact people's lives (and death).


For instance, at church one evening I was shown the wonderful relationship between a new priest and God. The vision was not too much different for what others saw but overlaid on the physical sight was a spiritual view that provided an understanding of the extreme love of God for this man and also of the the readiness of this man's life to go to God.


There was almost an aura around this man! When I shook his hand saying goodbye as I left the church that evening, I was aware God was going to take the man to himself. I will remember that simple handshake for the rest of my life! I didn't know what to do at the time. You can't really walk up to a guy and say "Hi, I see that God loves you and so you are going to die tonight" can you? My girlfriend (now my wife) asked me what was wrong. I told her I had a vision but said nothing more. I didn't know what to do! We all loved this man and his family. His children were our peers and friends!


About a half hour later, he dropped his daughter off at university. He had a heart attack driving down the hill and hit a pole, being killed instantly.


I never shared this with his family and have said little to anyone. What I have still to resolve is why I knew this. Perhaps so I can write this blog and help someone else?


Another occasion, as a man organized for his children to fly up from the coast to see him on a particular weekend, I got deep dread and knew they must not come on the flight. John was a divorced parent and in this case as we left work I summed up the courage to tell him, prefacing the information with "I know you are going to think I am crazy, but I am going to say this anyway. . ."


Prophets don't have it easy! They don't fully understand their visions, and they are often not respected for saying what they know! Please understand from my experience, they do really "know"! There is not the slightest doubt of what is true when these occur. It's not like a dream or an imagination! It is too factual vivid and real!


There was a prophet Zechariah who lived in 520B.C.


We know this because he wrote Zech 1;1 saying


"A message came to the prophet Zechariah from the Lord. It was the eighth month of the second year that Darius was king of Persia. Zechariah was the son of Berekiah. Berekiah was the son of Iddo."


We know Darius reigned from 522B.C. and so that puts the writing at 520B.C.


Zechariah writes six chapters and then at chapter seven says;


Zecheriah 7:1

"During the fourth year that Darius was king, a message came to me from the Lord. It was the fourth day of the ninth month. That's the month of Kislev."


So this second part was written in 518B.C.


This is remarkable because he also said;


"City of Zion, be full of joy!
People of Jerusalem, shout!
See, your king comes to you.
He always does what is right.
He has the power to save.

He is gentle and riding on a donkey.

He is sitting on a donkey's colt.


A direct prophecy that came true just over 500 years later;


Matt21:7-9 They brought the donkey and the colt. They placed their coats on them. Then Jesus sat on the coats. A very large crowd spread their coats on the road. Others cut branches from the trees and spread them on the road. Some of the people went ahead of him, and some followed. They all shouted, "Hosanna to the Son of David!"


This one part of the prophecy can be shown to have been engineered to be true but there is more; Zech 9:11 a few lines later says
"I will set your prisoners free from where their enemies are keeping them. I will do it because of the blood that put my covenant with you into effect."


Again Jesus death fulfilled the covenant God made, but again there were many covenants in blood at the time, so this was a "fair guess" prophecy.


However, Zechariah also says in Zechariah 11:10-13;
Then I got my staff called Favor. I broke it. That meant the covenant the Lord had made with all of the nations was broken. It happened that very day. The sheep that had been crushed were watching me. They knew it was the Lord's message.


I told them, "If you think it is best, give me my pay. But if you don't think so, you keep it." So they paid me 30 silver coins. The Lord said to me, "Throw the coins to the potter." What a good price they had set for me! So I threw the 30 silver coins to the potter in the Lord's temple
.


This is a direct prophecy reported as coming true about Jesus as follows;


In Matthew 26: 18 Judas betraying Jesus is described as follows;
He asked, "What will you give me if I hand Jesus over to you?" So they counted out 30 silver coins for him.
Then in Matthew 27:3-6 says
"Judas, who had handed him over, saw that Jesus had been sentenced to die. He felt deep shame and sadness for what he had done. So he returned the 30 silver coins to the chief priests and the elders. "I have sinned," he said. "I handed over a man who is not guilty."


"What do we care?" they replied. "That's your problem."


So Judas threw the money into the temple and left. Then he went away and hanged himself.


The chief priests picked up the coins. They said, "It's against the law to put this money into the temple fund. It is blood money. It has paid for a man's death."

So they decided to use the money to buy a potter's field."


Totally accurate, totally specific, and totally unable to be set up!

Zechariah was a prophet!
His main work was getting the exiles who had returned to their home country to re-build the temple of God.

Yet God also gave him visions for the future. Many of his visions are yet to be fulfilled. Many have already been fulfilled.


Are you ready for the future God has revealed us in his word?

Do you try and get a glimpse of it by reading these weird writings of long dead prophets?


I do! Probably with more care because of my early years experiences.


It was the vision of the kids who shouldn't come on the aircraft that changed things for me. I found the "gift" too stressful and anxiety enhancing. So I asked God to take it away from me. Since then it has gone and now in later years I am not sure it was the right request to have made!


Regarding the kids, John had their flight changed! I was so glad! I thought nothing more of it, then about two months later he came to me with a strange story.


Apparently, he had been at the airport when the flight his kids would have come on, had landed. He was dropping of his girlfriend who was flying out to a different destination.


He went to his car and drove out onto the freeway to head home. Driving at night, he was shocked when he had to brake violently as a man ran in front of the cars got hit by one and flung in front of his car. He hit the man. The man was killed. Horrible!


John explained to me that his children would have been in his back seat. They would not have had seat belts on as they never wore them. He felt they would have probably have catapulted forward through the front windshield to be badly hurt or killed.


As glad as I was that God saw fit to use me to protect those children, I was not as fearless as Zechariah.


The responsibility of the visions I felt at the time, were too heavy for my young shoulders. At my request, the gift was lifted from my life. Sometimes I wonder who else would have benefited had I allowed it to continue.




The one thing I do know however is this, God writes to us in the bible. He wants us to know real truths! We can read them and while we perhaps do not fully understand them we must act on them.


If John didn't listen to my crazy words, his children could have been killed. It was his choice, now it's yours! Will you read God's words and listen to them?
Mon, November 14, 2011 | link
---
If you want to see a short blog describing a perspective on what I believe click here
Rift in Evil

By Ken X Briggs

Published:

September, 2010

Format:

Perfect Bound Softcover

(B/W)

Pages:

208

ISBN: 9781450250894

Available from Barnes and Noble, Amazon, iUniverse.
Credit cards are acceptable on sites having Ken's books:



Ken's book covers are displayed below. . .

This suspense thriller centers on Kiara, a beautiful young woman pursued by a murderous group of people, who relentlessly and ruthlessly hunt her and her sisters. Kiara has no idea why she is being targeted! When Kiara and her family turn to the law for help, this fails. Her pursuers' powers reach deeply into the political and law enforcement world. Family support for her dwindles when they too have to flee her pursuers. Can Kiara escape the clutches of both the law and dishonest big business? With the media broadcasting that Kiara and friends are dangerous and subversive, can Kiara clear her name and bring her pursuers to justice?

To purchase Kiara's Pursuer ebook @ $1.99

kindle version click here,

To contact the author contact Author@KenXBriggs.com

The town of Zinaville is dropped into a spiral of evil causing a young man and a beautiful but abused woman to launch into an investigation that unveils an evil conspiracy.

A horrific mining accident results in Joshua Robyn's father being killed. Joshua struggles both with himself and his townsfolk as he tries to make sense of an incomprehensible situation. Is it an accident or a murder? Why is there a seeming link to evil? Why is his work environment suddenly threatening? What is the conspiracy about and what are they trying to do? As action moves dramatically from exotic African grasslands to the heart of North America's cities, the plot unfolds and the pace quickens. Will there be time? Why is a beautiful abused young woman in the center of this plot?

Evil tendrils tighten on their lives and the interplay between the visible and invisible world shows opposing forces at work.

Will there be a rift in evil?

Will they be able to stop the evil in time?

Published:

September, 2010

Format:

Perfect Bound Softcover

(B/W)

Pages:

208

ISBN: 9781450250894

Available from Barnes and Noble, Amazon, iUniverse. Chapters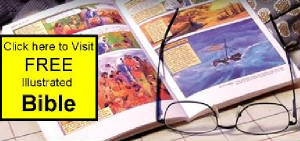 May you be blessed today!