---
Friday, January 7, 2011
What is the Ark of the covenant? [part one]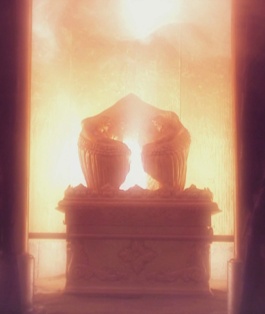 The object of art is not to reproduce reality, but to create a reality of the same intensity.


- Alberto Giacometti


We as people feel!

That is what makes us alive and appreciate it!

Lacking sensory input leads to illness and it is important that we understand important things not only at the thinking logical level, but that it grips our heart and emotions, pulling our very essence towards the aspect that invigorates our lives.


That God built up the tabernacle to unveil subsequent layers of intimate knowledge of himself and heaven.

The fact that God engineered them to be a sensory feast of taste, touch, sound, smell and sight is to be expected!

The lives of the people had to be focused so intensely on God that their faith would resonate over 3500 years through to today!
In the center of the most holy place was the ark of the covenant!

It was the most holy part of the artefacts the Hebrews carried around with them. It was placed inside a 15x15 foot cube that had no daylight.

A priest went into the most holy place once a year, only after many rituals ensured that he and everyone else knew was qualified to enter. Even then he wore a robe with bells attached and had a cord around his ankle that led to outside the cube so that he could be recovered without going in if he died while inside!
The inside of the cube was given light by the glory of God and this apparently shone from above the ark of the covenant.


So what did this thing look like?


It's really hard to tell, the bible explains it's construction this way…


"Have them make an ark of acacia wood—two and a half cubits long, a cubit and a half wide, and a cubit and a half high. Overlay it with pure gold, both inside and out, and make a gold molding around it. Cast four gold rings for it and fasten them to its four feet, with two rings on one side and two rings on the other. Then make poles of acacia wood and overlay them with gold. Insert the poles into the rings on the sides of the ark to carry it. The poles are to remain in the rings of this ark; they are not to be removed. Then put in the ark the tablets of the covenant law, which I will give you.




"Make an atonement cover of pure gold—two and a half cubits long and a cubit and a half wide. And make two cherubim out of hammered gold at the ends of the cover. Make one cherub on one end and the second cherub on the other; make the cherubim of one piece with the cover, at the two ends. The cherubim are to have their wings spread upward, overshadowing the cover with them. The cherubim are to face each other, looking toward the cover. Place the cover on top of the ark and put in the ark the tablets of the covenant law that I will give you. There, above the cover between the two cherubim that are over the ark of the covenant law, I will meet with you and give you all my commands for the Israelites. – Exodus 25 (NIV 2011 version)


Okay let's take this description a step at a time.


Have them make an ark of acacia wood—two and a half cubits long, a cubit and a half wide, and a cubit and a half high


Acacia is a type of thorn tree wood
(the name derives from the word for thorn). This is interesting! I always find myself thinking of another peace of writing from new testament times when I read this…


John 19:2 (NIV 2011 version)
The soldiers twisted together a crown of thorns and put it on his head.


This was the wood that was wound into the crown that punctured Jesus' skin before he was led to his death! It's just an interesting coincidence isn't it. [or is it a coincidence?]


A cubit was the distance from the tip of a middle finger to the elbow. Basically the length of someone's forearm (an easy measure for a person without a ruler). So in rough terms, it was about 21 inches giving the approx size of the ark as 4ft 4inches long, about 2ft 7inches wide and the same deep. [in metric terms this is 1.3m x .79m x.79m]
So the ark was not that large, a little bigger than the average coffee table size!


Overlay it with pure gold, both inside and out, and make a gold molding around it.


Okay, so overlaying it with gold sounds like a hugely expensive undertaking!

Well my own opinion is the gold was not very thick and I have reasons for saying so.

I am a qualified metallurgist and have had exposure to gold bars and the nature of gold. It is fun watching grown men struggling to carry a little gold bar!

It's an interesting metal in that it is fairly rare, never corrodes and is precious, which is what makes it valuable.

The characteristics that are important here are that it can be beaten into a very thin layer and it is a heavy material almost twice the weight of lead for the same amount (it's actually 1.7times the weight of lead)!


Since people carried this ark long distances in the hot sun, I suggest that the people who made this were intelligent enough to beat that gold into a thin layer. Otherwise they were just making plenty work for themselves!


Okay, then it says…


Cast four gold rings for it and fasten them to its four feet, with two rings on one side and two rings on the other.


So let's understand it had feet. Maybe like a coffee table? Most depictions like the one below never take this into account! What is right, the artists impression or the biblical words?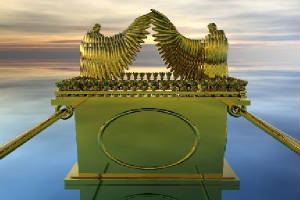 This is probably an incorrect picture!



Then the rings were attached to the feet! I guess people decided that heavy weight should be supported in the middle of the structure(like the image above), but that is not what the bible says. It says the poles got inserted to rings on the feet.
Why?


Well it says…


Then make poles of acacia wood and overlay them with gold. Insert the poles into the rings on the sides of the ark to carry it. The poles are to remain in the rings of this ark; they are not to be removed
.


More wood poles, two of them.

As side issue...I can think of two wooden poles used to carry the weight of someone in the new testament (again a coincidence but it's fun to think of right?)

To get back to reality, the poles were put through at the feet because it was carried in front of the people to lead them. It had to be carried up HIGH!

If the poles were through the area around the feet the whole structure would be above the heads of the porters and therefore easily seen.


Well, I don't want to absorb all your time today, so I will continue with this in the next blog.

Before I break off though, I would like to return to the statement and quote that started this blog.
The ark was not created to be an ark, but to represent an alternative reality.

The choice of materials, the workmanship, where it was located, the access to it,

and even the way it was carried were part of this projection.

Today we so lightly consider God! We have lost the emotive power of these symbols and often we fail to allow the new central symbol of God's love to move us emotionally and fill our senses.

Jesus is meant to fulfill this role for us today! We are more complex than those ancient Hebrews, so we have a more complex interaction with God.


We must never loose the projected reality that to fully comprehend God takes more than looking at physical reality, that's why we speak of faith!


Faith transports us past the poor quality of the physical reality, past the "ark" to the vision and experience of God.


We need to hold that high up as we follow God into our life experiences!
Let's think about that today!
Fri, January 7, 2011 | link
Thursday, January 6, 2011
What are "Jesus followers" doing inside the internet of the future?
What are "Jesus followers" doing inside the internet of the future?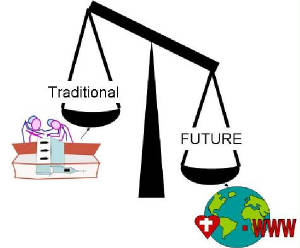 Where are we going? People ask!
Why are we going? Traditionalists ask!
When are we going? Youth ask!


One thing we all know is that over time changes happen!
The one thing older people (not all but some) seem to do resist is change, and the thing all young people want, is change!
Balance of this change is located on the pivoting point of knowledge and respect.
Traditionally and historically, since knowledge resided with our elders, that is where respect was demanded and received!


Sometimes it was even demanded of the youth in a rather authoritarian and autocratic way! Sometimes in a way that was excessively paternalistic and maternalistic…"I know what is best for you, you don't"…in nature!


In yesteryear, what could the younger generation do but accept this!


Today, knowledge is moving more into the hands of the younger person
, the elders still consider themselves as reservoirs of knowledge but youth KNOW the internet is!


I have watched as older people pontificate on a subject about which they appear to know a lot, while on their phone browser a young person is quietly checking up and finding out that the elder is providing a slanted view.
So the balance of how we deal with life is changing, isn't it?
If this is the case,

what is a potential projection of the future Jesus following community online?


Today, people find it hard to take time to have to travel to church on Sundays, and young people point out "living life" is church (not attending Sundays) and getting together (fellowship) can be obtained by me texting my friend, and getting an answer back right now!


How does this change the future?


For a start…
Why wait till Sunday?

Can I get answers today, right now?

Who will help me now rather than at the next church get together?

Does the pastor even know the answers, after all does he know the intricacies of the subject context from which I am asking the question?
Is the future perhaps an online community area where people who love Jesus get together
and share experiences, discoveries and friendships?


Is it perhaps a place where I text a question expressing my deepest need
, to have an answer giving some guidelines about where I can find out how to fulfill these needs and perhaps giving contact information of one or two people who have had similar question and have indicated they have found a resolution?


Is it perhaps a place where teaching can be captured and provided 7x24
to people when they need it, and not just on Sundays or Wednesday evenings?


Is it perhaps a place where people can join each other on webcam groups, discussing the intricacies of understanding God's word and it's application
, and where any or all of them can point others to information they are researching and gleaning from the internet resource base as they are discussing it?


Is it perhaps a place where we will be equal in our walk, without superiority and submission complexes getting in the way of teaching?

Is it perhaps a place where we can connect directly with missionaries daily needs
as part of our daily "church" activities? Where we can be shown today, the impact of the $10 we sent out yesterday?

Where the bandages I paid for in a third world country are rewarded by a the face of the child who received them smiling back at me the next day?


Is it perhaps a place where people of different countries using technology that translates can together
discuss subjects although they speak different languages and live thousands of miles apart?


Is it perhaps a place where a young person, desperately sad and depressed can go at 2am in the morning
and connect with ten or twenty other young people around the world, who have overcome this sadness and can explain and love in a way that counters those suicide thoughts?


Is it perhaps a place where we can add dreams
of loving our neighbour

in a close intimate way across distance, language and culture,

the way Jesus would want us to?
I don't know, but I hope so.


I want to help build such a place don't you?

Isn't the great commission

…"All authority in heaven and on earth has been given to me. Therefore go and make disciples of all nations, baptizing them in the name of the Father and of the Son and of the Holy Spirit, and teaching them to obey everything I have commanded you. And surely I am with you always, to the very end of the age."
I do believe a Christians we need to start to make this happen in the internet world.
The problem is this…
Young people know how to make it happen, and have the courage to get in and do it, but don't have the resources or structure to enable it!
Older people have the resources and structures, but fear
change, fear technology, and fear social structures of which they have little appreciation! Elders basically fail to TRUST that the younger generation knows what they are doing!
We no longer have Pharisees and Sadducees, instead we have yesteryear promoters and traditional stuck in the mud's!
Let's get out of the rut!
Let's help young people get the tools to move into the new future!
They love Jesus, they just don't want to be bored by our antiquated traditional constructions we call church.
I want to help them succeed!

What about you?

PS: If you agree with this blog and have further ideas on this, please let me know at author@kenxbriggs.com. I am currently trying to get support to get tools put together to facilitate this future!
Thu, January 6, 2011 | link
Wednesday, January 5, 2011
Improve the day, take a checkpoint…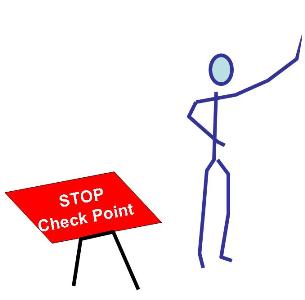 Checkpoints are normally considered as places where vehicles are stopped and checked for quality and capability to do the activities needed for the rest of the day.


I have discovered a way to improve my day that I think may help others. It's by taking a personal checkpoint!
Let me explain…
You know those days that we seem to have too many things to do and when intrusive events that are unpleasant hit us broadside when we least expect it?


Normally as the day goes on, we feel less and less like enjoying it!


The reason is we like to focus on the now and how we have experienced life in the last few minutes flavours the next hour.
What is worse if the last event is lousy, even if it was only for a few minutes, it can cause despondent or down feelings!


This is where the checkpoint comes in!


I will explain by way of example…this morning when I woke up, I rolled over in bed and my wife cuddled up to me and told me she loved me. CHECKPOINT!
She then loving said that she hoped the rest of my day would be happy.
My response?
It already was!
At that checkpoint, I locked into my mind the wonderful experience of that moment!

It was my first checkpoint of the day.

I want to get five of them, one for each finger on one hand.
Then, less than an hour later at an attorneys office I get told by my attorney that they screwed up and I needed to sign I had since it was my case! Not good, the emotions were negative!

So, what did I do, as soon as I got out the situation I mentally went back to my checkpoint, relived the wonder of that moment in my memory and considered how much I love my wife.
The result, the next hour was great!


See how it works!

If we find checkpoints and actively use them our day is going to be better!


I have other checkpoints that are life checkpoints... A deep experience with God's help and immense experiences of God's love!
These are powerful checkpoints to revert to if the start of the day is not so good or if other checkpoints fail.
Well, I have four more checkpoints to find today!
What about you?
Wed, January 5, 2011 | link
Tuesday, January 4, 2011
Justice, humilty and compassion
Justice, humilty and compassion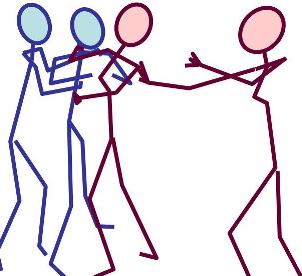 What does God want us to do...



Micah 6:8

He has shown you, O mortal, what is good.

And what does the LORD require of you?

To act justly and to love mercy

and to walk humbly
with your God




We need to live in such a way as to reduce inequality in this world! We need to live free of arrogance, be compassionate!




Today if we ask people today what God wants, we would get the answer that we need to believe something!




The bible addresses greed, poverty, and responsibility to those who have less as a high priority Greed is the second most mentioned sin. Idolatry is first. Greed is hording more than you need when there are those who have less than they need.




Greed is the main reason God gets upset with people. It is a topic central to God's heart.




The priorities of the modern western Christian should shock us! For people that love the bible they should share the values of the bible, but American Christians are wealthy, very wealthy, and yet we spend 90% of the money on ourselves.




Do we get bothered by this topic? Do we question our own lifestyle?

We should! We need to ask how God should want us to change?




Instead often as Christians we deflect this and instead get all upset about things like homosexuality. We need to get our priorities right! There a few verses on homosexuality one sin, and thousands of verses on greed and taking care of the poor! In fact at Sodom, the bible points out they were arrogant, overfed and unconcerned, haughty and only as a last point says they did detestable things. So they were punished mainly for being arrogant, overfed and unconcerned, haughty!




To not care about the needy and poor upsets God! God was focusing on the sin in Sodom, a sin that we also are probably guilty of as well! Many of us are arrogant, overfed and unconcerned, haughty and do things God detests.




Let's focus on humility!




This is critical, because if we don't do this, it will keep us from living justly and having compassion.




Judgment is an addiction to the tree of good and evil.




Judgment of the affluent towards the poor is one main form of judgment. The affluent are those that had their needs met, poor don't have their needs met.




The affluent may say "If the poor were just not so lazy they would not be poor", or "if they didn't do crimes and drugs they would help them get out of poverty", or "if they didn't have kids out of marriage they would be better able to cope".




There is somehow an attitude among the wealthy that the poor by prioritizing better can improve themselves.




This has an underlying convenience for the wealthy, because it gets us off the hook to do anything! They are there because it's "their fault!". Nonsense, the best we can say is that it's due to sin being in this world, and then we better look at ourselves for being part of the problem of keeping it in this world. Right?




Alternatively we as wealthy try to go about fixing the problem, but although our heart is in the right place, we do it from a place of superiority! Without humility we make the wrong assumptions and people don't respond correctly. Then we tend to say they are ungrateful! No way! Because a person is poor doesn't mean they don't want respect!




We need to start with "We do not know!", we need to learn, get into the inside of their lives and understand their true issues!




We need a realistic understanding of why people cannot get out of poverty. Sometimes the system is stacked to favor some and be against others. If we think this is untrue, is it perhaps because we are privileged?




One of the privileges of the privileged is to be able to call ourselves normal.




It is important to be with the poor, not fix them. We need to learn from the poor to enable us! We need to have our lives enriched by the poo,r and learn, and listen.




But the poor can judge the affluent! This is called class envy. In this case we look at others that have stuff and we want it.




So the poor need to also have humility! Some poor people can be so proud it is difficult for them to accept love and compassion from others. Perhaps they have been so hurt by others in the past.


Let's find a way of countering our own pride and loving others correctly. I want to respect others today! What about you?
Tue, January 4, 2011 | link
Monday, January 3, 2011
New Years resolutions, don't have one? Here's a good one!
"The tradition of the New Year's Resolutions goes all the way back to 153 B.C. Janus, a mythical king of early Rome was placed at the head of the calendar.


With two faces, Janus could look back on past events and forward to the future. Janus became the ancient symbol for resolutions and many Romans looked for forgiveness from their enemies and also exchanged gifts before the beginning of each year."
Quoted from
http://ezinearticles.com/?The-History-of-New-Years-Resolutions&id=245213
So it's that time of year again and we get introspective, consider ourselves our world and our intentions (at least some of us do
J
)
There are so many things we could look to doing, but this year I have a single focus, one that perhaps is a bit unusual, but one that hopefully will do a lot for a lot of people, and a little for myself as well!
Isn't that how we should craft a resolution, in a way that others gain from it, but that changes us for the better at the same time!
There are those weight loosing resolutions (I have one of those as well but it's a general one), but those don't really do much for others, they are more for us.
My resolution is tied into others! I find those resolutions help everyone and I gain the most when I help others!
Many years ago on a mountainside a guy sat talking to a crowd and said "If you do not judge others, then you will not be judged. If you do not find others guilty, then you will not be found guilty. Forgive, and you will be forgiven. Give, and it will be given to you. A good amount will be poured into your lap. It will be pressed down, shaken together, and running over. The same amount you give will be measured out to you."
The piece I will be focusing on this year is being aware that I must not judge others!
We say we don't judge, but so often our cultures, traditions, and environments cause us to consider others lesser in relation to ourselves, puffing up our pride and letting us know we are better than others.
So often when this happens we are blind to it, aren't we?


Pride is that horrible attitude that by it's nature blinds the person who has it, to the fact that they do have it.


I am sad to say, this illness of pride catches me at times as well!



If I catch myself in this rather horrible mode I immediately ask myself if Jesus loves the person who I have just put down in my estimation.
We all know Jesus loves everyone, not just us, so it's fairly easy for me to acknowledge this. Then I ask myself if he would like my attitude towards the person?
That does it for me! I know he doesn't want me thinking I am better than anyone! That's where my judging stops in it's tracks and a small germ of love starts to grow.
This, I fan into a fire and soon I am wanting to be with, understanding and listening to the person.



Amazingly, I often find out they teach me more than I thought possible about life, our wonderful God, and the joy of real power filled living! Sometimes directly sometimes indirectly!


So, that's my resolution!



Love people and try desperately to love not judge them!


Join me in this?



Whatever you decide I do pray you will have a wonderful 2011 year!
Mon, January 3, 2011 | link
---
If you want to see a short blog describing a perspective on what I believe click here
Rift in Evil

By Ken X Briggs

Published:

September, 2010

Format:

Perfect Bound Softcover

(B/W)

Pages:

208

ISBN: 9781450250894

Available from Barnes and Noble, Amazon, iUniverse.
Credit cards are acceptable on sites having Ken's books:



Ken's book covers are displayed below. . .

This suspense thriller centers on Kiara, a beautiful young woman pursued by a murderous group of people, who relentlessly and ruthlessly hunt her and her sisters. Kiara has no idea why she is being targeted! When Kiara and her family turn to the law for help, this fails. Her pursuers' powers reach deeply into the political and law enforcement world. Family support for her dwindles when they too have to flee her pursuers. Can Kiara escape the clutches of both the law and dishonest big business? With the media broadcasting that Kiara and friends are dangerous and subversive, can Kiara clear her name and bring her pursuers to justice?

To purchase Kiara's Pursuer ebook @ $1.99

kindle version click here,

To contact the author contact Author@KenXBriggs.com

The town of Zinaville is dropped into a spiral of evil causing a young man and a beautiful but abused woman to launch into an investigation that unveils an evil conspiracy.

A horrific mining accident results in Joshua Robyn's father being killed. Joshua struggles both with himself and his townsfolk as he tries to make sense of an incomprehensible situation. Is it an accident or a murder? Why is there a seeming link to evil? Why is his work environment suddenly threatening? What is the conspiracy about and what are they trying to do? As action moves dramatically from exotic African grasslands to the heart of North America's cities, the plot unfolds and the pace quickens. Will there be time? Why is a beautiful abused young woman in the center of this plot?

Evil tendrils tighten on their lives and the interplay between the visible and invisible world shows opposing forces at work.

Will there be a rift in evil?

Will they be able to stop the evil in time?

Published:

September, 2010

Format:

Perfect Bound Softcover

(B/W)

Pages:

208

ISBN: 9781450250894

Available from Barnes and Noble, Amazon, iUniverse. Chapters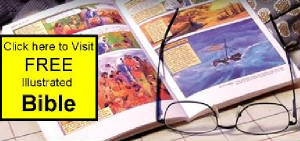 May you be blessed today!